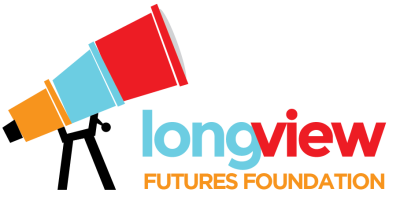 APPLICATION INSTRUCTIONS FOR THE AFRICA FORESIGHT LAB.
About the training programme .
Africa Foresight Lab is the first project of LongView Futures Foundation (LVFF) - the non-profit arm of LongView group. LVFF was incorporated in 2019 to conduct public benefit foresight work on the African Continent. The Africa Foresight Lab is a three-hour online training programme, (taught once a week depending on the most popular time slot chosen by the cohort) for 3 months. The programme aims to foster foresight literacy among young people in Africa because we believe that investing in Africa's youth to be future-oriented will empower them with the 21st-century skills to shape their personal futures and that of their communities'. The programme is designed to admit a maximum of 30 young people from 30 African countries per cohort and it is structured to have three intakes annually - in February, May and August as indicated on this form.
| Quarterly intake | Submission deadline |
| --- | --- |
| February 2021 intake | 5th January 2021 |
| May 2021 intake | 5th April 2021 |
| August 2021 intake | 5th July 2021 |
Eligibility of the programme .
Africa Foresight Lab admits youth born and living in Sub-Sahara Africa aged between 20 and 35.
The programme admits only young people who fluently speak, write and comprehend the English language. Currently, there is no translation of the material or online programme in other languages.
The applicant must certify that they have access to very good and reliable internet any time of the day to facilitate online learning
The applicant must also certify that they will have the time to attend all the classes (except in very exceptional circumstances). However, a minimum of 95% class attendance and very active class participation is required, failure to which the student will be discontinued.
The applicant must commit to completing all the assignments and projects given and on time and on an online platform as instructed.
The applicant must complete the online application form to be considered for the programme
Teach the Future Africa Foresight Lab hopes to:
Grow and connect you to a community of young futurists in Africa that will be change makers in their communities.
Give room for country chapters to emerge.
Play a role in continuous knowledge building within the chapters.
Link you up with international futures conversations.
Support you in any futures related technical help you might need in your work or community on a consultancy basis
As an alumni, we hope you will:
Join and actively participate in the alumni association that will emerge from the cohorts we train.
Give us regular feedback on the exciting things you are doing with the knowledge you received.
Let us walk with you to
kick-start the future